Select the Right Tubing To Handle Heat Exchanger Challenges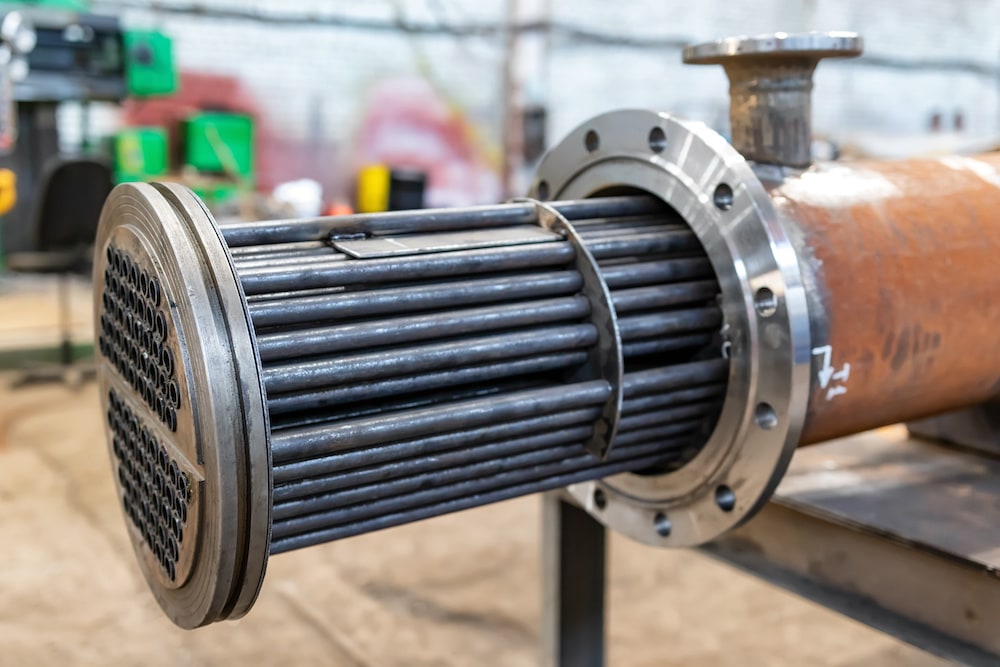 Whether you're building a new industrial system or upgrading equipment, heat transfer will be an important aspect of your design. From system performance and reliability to energy efficiency and cost savings, there's a lot riding on your heat exchanger. And, in demanding industries like aerospace, failure is not an option. With so much depending on your heat exchanger design, selecting the right tubing is equally critical. This means you must carefully consider factors like tube construction, materials and manufacturing expertise.
How We Meet Common Heat Exchanger Challenges
Heat exchangers are widely used across many industries, and there's a good chance your application will involve difficult-to-transport media and extreme conditions. Here are some challenges that tubes may encounter in heat exchanger applications, along with the capabilities that we offer and the material considerations to ensure optimal performance and reliability:
When you must handle extreme temperatures. We offer a wide range of steel alloys, including those known for their resistance to high temperatures such as Inconel 625 and Alloy 230, as well as 304 for cold temperatures.
When you want to handle high pressures. Our tubing is made to stringent specifications using steel alloys that can withstand high pressures, such as those in the 300 series. For example, coiled stainless steel tubing can handle high pressures up to 30,000 psi, depending on diameter and wall thickness. In fact, you can find heavy-walled HandyTube tubing handling high-pressure media in ground support systems used for spaceflight. We also meet the ASTM A213 standard that covers stainless steel seamless tubes for heat exchangers.
When you need a quality braze. Many heat exchanger designs call for the tubing to be joined to a plate, meaning your tube must be consistently sized to tight tolerances. Thanks to proprietary processes and advanced test capabilities, we manufacture tube products with consistent outer and inner diameter tolerances and smooth outer surfaces to ensure a quality braze.
When you must transport aggressive media. As with high pressures, we can help you select the best alloy and manufacture your tube to the right wall thickness in order to handle an aggressive liquid or gas.
When you have a harsh operating environment. Our tubing can be found in heat exchangers used in thrusters aboard spacecraft, on aircraft and in remote power installations in the oil and gas industry.
HandyTube tubing is available in straight and coil form, and our advanced tube manufacturing processes and customization capabilities make us an ideal partner for many heat exchanger applications. Our tubing is available in a broad range of high-performance materials, and we manufacture tubes to precise outer and inner diameters to tight tolerances. We can also tailor a tube to your application requirements, whether you need thick walls for high pressures, thin walls or special lengths to create u-bends or to nest formed tubes to a specific heat exchanger shape.
Achieve Effective, Reliable Heat Transfer
Heat exchangers come in many types and designs to meet the thermal needs of a broad range of systems and equipment, and many of them can benefit from our stainless steel tubing. Whether you need metal tubing that handles extreme temperatures, pressures or caustic materials or must meet specific dimensional or mechanical properties, HandyTube has the capabilities, expertise and materials to provide quality steel tubing that ensures effective and reliable heat transfer for your system.
For more information, contact us.