Learn How We Take the Worry Out of Procuring Quality Tubing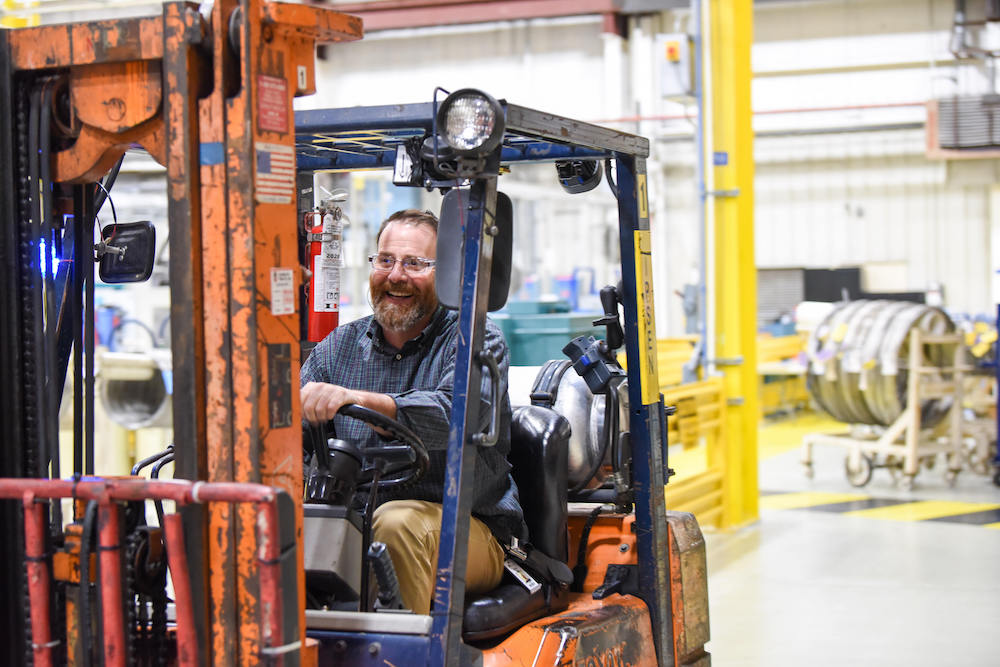 When it comes to tubing products, it's no secret that our seamless coil and straight tubing offers undeniable quality. However, the benefits of your HandyTube product don't stop when the tube is manufactured. We go to great lengths to make sure your tubing arrives promptly, in perfect condition and cost-effectively. Here's how we work for you from the moment you order all the way to the tubing's arrival at your loading dock:
Prompt, customer-specific ordering. Customers requesting standard products receive a quote within 24 hours. Most of the orders we receive are for made-to-order tubing. When the order calls for non-standard tubing, our experienced engineers will work with you to create the right tube to meet your needs. We excel at taking products from a raw idea to full implementation of customer-specific solutions.
Manufacturing know-how. We manufacture tubing from high-performing materials via proprietary processes in our ISO 9001-certified facility. Each job is tracked throughout the process and labeled with your outer and inner diameter tolerance requirements and mechanical properties. Our system ensures you get the tubing you expect and avoids shipping errors.
Fast delivery. When we complete an order, we strive to ship it the same day. We have extensive experience using leading freight companies and can select the most timely option.
Packaging. We'll select the packaging option — such as heavy crates, wooden boxes, reels or pallets — that's most suitable for damage prevention, as well as its compatibility with the shipping and handling method. As with every step of your order, your package will be traceable.
The best-suited shipping methods. Through our years of experience, we have garnered a wealth of information that allows us to ship your tube products using the most suitable mode possible. For domestic customers, the order size will determine whether we deliver your order as a full truckload or less-than-truckload (LTL). We'll choose the ideal carrier for the geographic region as determined by speed, price and the least amount of times your order will be handled while in transit. For international orders, we work closely with forwarding agents to help choose the best air or ocean transport method possible based on a wide range of factors.
How You Can Boost Your Satisfaction
While no two orders are the same, here are some tips to keep in mind that can make procuring your HandyTube product as satisfying as possible:
Work with us early. Communicate your procurement needs with us — especially your target delivery date — as early as possible.
Let us manage the freight. While we can arrange deliveries through your preferred freight carrier, this adds an extra step to the process and extra days or even a week to the delivery time.
Cheaper is not always better. The least expensive shipping method is not always the most economic option available for a specific route. We can choose the right carrier for your order's destination and volume.
Choose coil tubing when possible. In addition to offering exceptional reliability, coil tubing is easier to transport, can be carried by forklift and saves shipping costs due to volume-based price advantages.
Zero Worries From Order Entry to Receipt
When you choose HandyTube, not only will you receive your tubing in top shape, you'll get it when you want it through the most ideal shipping mode available. From the moment you place your order until it arrives at your door, we remove all the worry from procuring high-quality, reliable tubing products.
For more information about our products and procurement options, contact us.