HandyTube Welcomes Mike Wickey as New Director of Continuous Improvement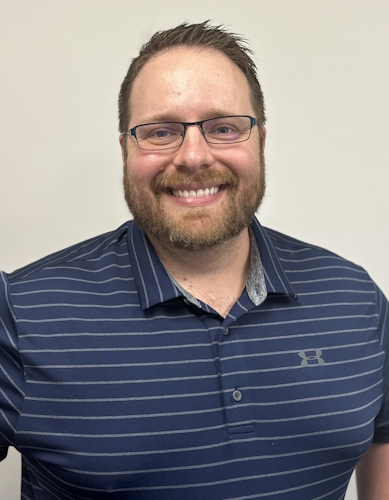 Mike Wickey has been hired as the new Director of Continuous Improvement for HandyTube Corporation, a Steel Partners Company.
He brings over a decade's worth of experience in lean manufacturing, continuous improvement and operational excellence to HandyTube. He plans to focus on increasing throughput, reducing inventory and lowering costs, all of which will help HandyTube increase its output of orders, improve on-time deliveries and support customers in three key industries: energy, aerospace and life sciences.
"I'm very excited to be joining HandyTube and looking for new, innovative and creative ways to meet — and exceed — our production goals," Mike says. "Improving our quality systems and the way we operate as a company carries over to the service we can provide our customers, enabling us to get more high-quality tubing products out the door to support their business."
Mike plans to accomplish these goals by leveraging automation and emerging technologies, as well as by hosting kaizen events. "Kaizen events are an effective tool, especially from a quality and safety standpoint," Mike says. "By bringing everyone together, we can have meaningful conversations and collaborate cross-functionally about how to make things better and more efficient. Not only does this make us more productive, but it also makes HandyTube a great place to work."
Prior to joining HandyTube, Mike worked as Operations Engineer Manager at Lockheed Martin. Most recently, he served as Continuous Improvement Manager for Johnson Controls, a world leader in smart buildings. He holds a degree in Industrial Engineering from Penn State University, where he is also currently pursuing his MBA. In his free time, Michael enjoys spending time outdoors, hiking and taking weekend excursions with his wife and rescue dog.
Please join us in wishing Mike the best in his new role and remember to welcome him to the HandyTube Team!