HandyTube Corporation Welcomes Anna Pishchulina as the Vice President, Business Segment Leader Energy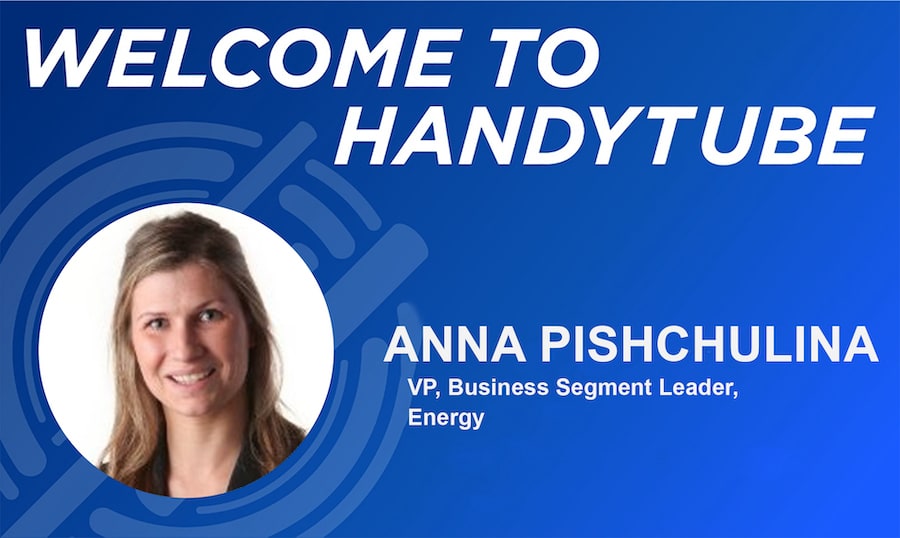 Anna Pishchulina has been hired as the new Vice President, Business Segment Leader Energy for HandyTube Corporation, A Steel Partners Company.
Anna Pishchulina will be responsible for delivering the overall strategy for Energy Business Segment including strategic planning, business development and growth plans. She has wide-ranging experience in strategic planning process, international business growth and product development with value-add solutions across many industries like oil and gas, refining, chemical, pharmaceutical and life sciences.
Before HandyTube Corporation, Pishchulina also held several global leadership and strategic planning roles at Automation Solutions division of Emerson Electric, a Fortune 200 company that provides innovative solutions for customers in industrial, commercial, and residential markets. Anna worked at Emerson from 2010-2020, where she originally started as a product line business manager at Micro Motion Inc., Boulder, CO. In most recent role she provided strategic planning support for the Measurement Solutions business focused on identifying key growth opportunities and strategies.
In her free time Anna enjoys spending time outdoors, including visiting national parks, hiking, trekking, camping and downhill skiing.
"We serve diverse industries, and we know that the end user expectations for each industry or application differs. As we pivot, with a heighten focus on growth in underserved markets, we restructured our organization into three business segments to focus on our customers, provide excellent and paramount service. That's why we invest in highly focused and dedicated commercial and strategic leaders. Anna will be a great addition to our team and play an important role in meeting our goals and the challenges of our diverse and volatile global environment." said Lisa Presutti.
Please join us in wishing Anna the best in her new role, remember to welcome her to the HandyTube Team!