HandyTube Celebrates 75 Years of Innovation and Excellence in Stainless Steel Tubing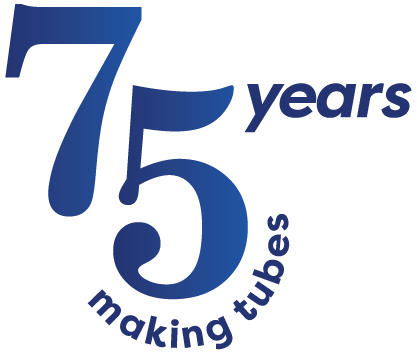 HandyTube Corporation, a Steel Partners company, is proud to announce its 75th anniversary as a global leader in seamless stainless steel tubing.
Since its founding in 1948, HandyTube has provided high-quality, seamless stainless steel tubing to many demanding industries, including aerospace and defense, chemical manufacturing, energy and chromatography. HandyTube is now part of Steel Partners Holdings, which has over 5,400 employees across 70 locations in 11 countries.
"We're extremely proud to celebrate 75 years of technical innovation and exceptional customer service," says Lisa Presutti, President of HandyTube Corporation.
"This milestone would not have been possible without the dedication of our diverse employees and the support of our customers worldwide. Our highly experienced engineers continuously innovate new products and work closely with customers to deliver custom solutions for critical applications."
A leading technical innovator in the tubing space, HandyTube uses advanced manufacturing practices to produce seamless coiled and straight tubing, as well as ultra-small diameter tubing, to support customers requiring highly pure, strong and durable components to meet their project goals. The company's manufacturing capabilities include producing the longest tube coils available on the market, maintaining consistent mechanical and dimensional properties, and producing truly seamless tubing with no defect-prone welds.