HandyTube Corporation welcomes Lisa Presutti as the new President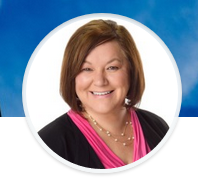 Lisa Presutti has been appointed the new President of HandyTube Corporation, A Steel Partners Company. HandyTube Corporation is a premium seamless stainless steel and nickel alloy tube manufacturer based in Delaware, USA. As a premium manufacturer, HandyTube provides customer-specific solutions for the flow of gas, steam, and liquid in harsh environments. HandyTube processes allow it to produce made-to-order, seamless, stainless steel and nickel alloy tubing ranging from one inch in diameter to finer than a human hair. Industries that HandyTube serves are oil and gas, life sciences, chemical processing and instrumentation, alternative energy, aerospace, and space exploration, and nuclear.
Lisa Presutti will be responsible for delivering the overall strategy for HandyTube Corporation, including operational, sales and marketing activities, growth targets, and talent development. She has almost 25 years of experience in international business growth and leadership across industrial manufacturing, security hardware, food & beverage, architectural coatings, and retail and distribution.
Before HandyTube Corporation, Presutti also held several global business executive and strategic marketing roles at IDEX Corporation, a worldwide leader and high-performing company providing lifesaving, mission critical components and systems. Presutti worked at IDEX Corporation from 2008-2019.
She has an outstanding track record in building high performing teams, driving year on year top and bottom-line growth, implementing operational improvements, positioning brands as industry leaders.
Please join us in wishing Lisa the best in her new role, remember to welcome her to the HandyTube Team!