HandyTube Attends Pittcon 2020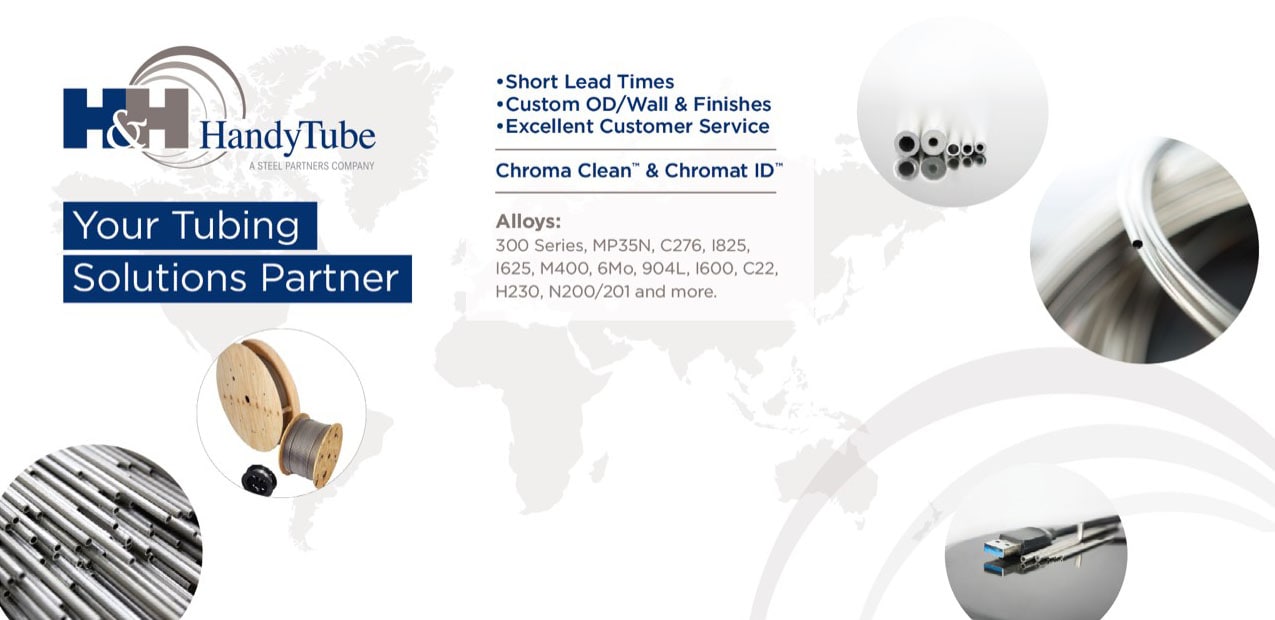 We recently attended Pittcon 2020 — the world's leading conference and expo on laboratory science. This year's show took place March 1–5 at McCormick Place in Chicago, Illinois.
This is the third year we have been a part of Pittcon. Gaining significant contacts and meeting numerous companies has always been our goal, and several key accounts were in attendance. Pittcon gives you a hands-on look at the latest laboratory instrumentation, opportunities to participate in live demos and talk with technical experts, and more. Our team answered many tubing questions. In particular, how you can use our seamless, stainless steel and nickel alloy tubing in lab equipment. Our capillary tubing, for instance, increases measurement speed and accuracy in high-precision lab applications.
The applications of seamless stainless steel tubing can include anything from medical equipment to offshore drilling rigs. When it comes to improving the performance of gas and liquid chromatography and related microfluidics instrumentation, Ultra-Small Diameter (USD) capillary tubing plays a critical role. We specialize in manufacturing tubes with outer diameter sizes as small as 0.020 inches (0.508 millimeters) and inner diameter sizes as small as 0.005 inches using two proprietary processes:
Chroma Clean I.D.™ is a cleaning process aimed at removing oil, grease and other contaminants from the tubing interior. This cleaning is critical for use in chromatography and other industries where any foreign particles can skew precise results.
Chromat I.D.™ is our proprietary drawing process that promotes I.D. support during the reduction process for a smoother I.D. surface.
If you would like to learn more about this year's show, visit www.pittcon.org. To learn more about our USD capillary tubing, download our white paper.